Another type of self-serve car wash available is the auto car wash. Automatic car washers are sometimes found in service stations. With an auto-car wash you don't even have to get out of your car (actually its highly advisable to stay in your car!).
Smart wash and Laser wash are two types of auto car wash which are touch-free. They only use high pressure hoses and chemicals to clean the car, there are no spinning brushes which may damage the cars paintwork.
Automatic car washes are only designed for normal cars with nothing on the roof, so no roof racks with ladders. Vans can use the automatic car wash but flat tray trucks and utes with cages of any sort cannot.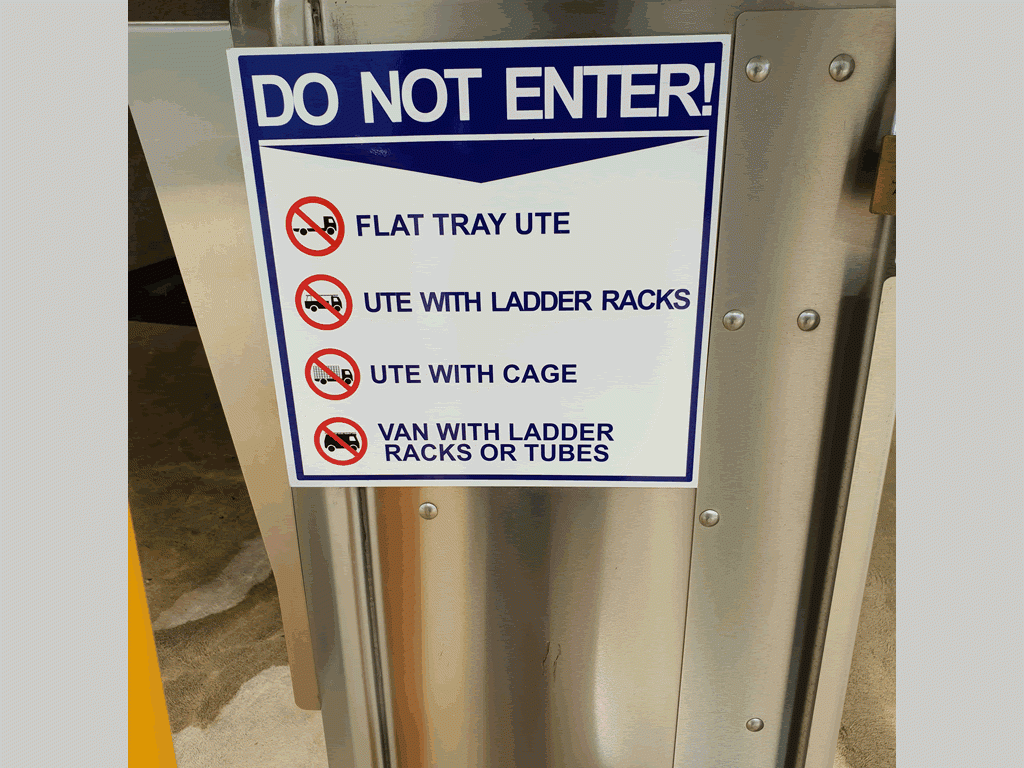 Automatic car wash options
Sometimes automatic car wash options get expensive when compared to self serve options. Wax is added on more premium services, how long sprayed on wax lasts would be interesting.
A standard automatic wash, where you don't need to leave the car or get dirty might be a good option before a do-it-yourself car wash or even a hand car wash service if the car is really, really dirty or muddy.
The risks of damaging old paintwork and mirror finished surfaces are highlighted before you enter most automatic car washes